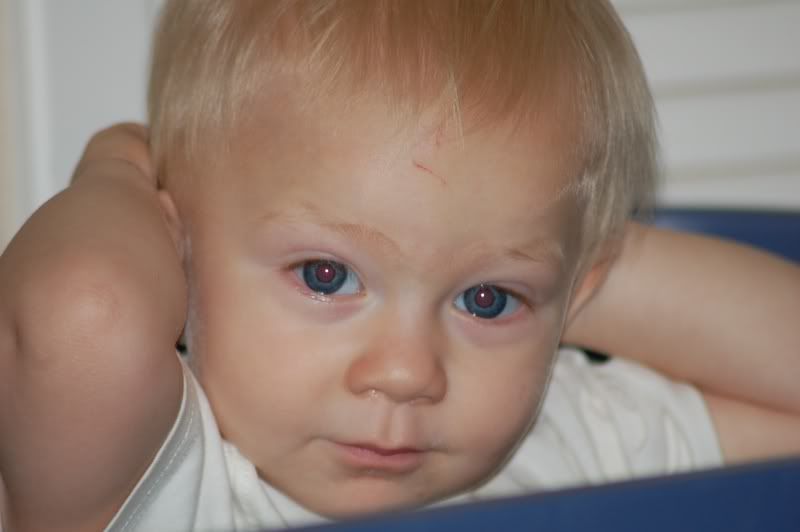 So, the Jackster turned 16 months last Wednesday. Time's a-flyin'! He's just more and more fun every day. His favorite things to do now are run(obviously), throw and chase his big green ball, eat grapes, sing(he's just starting this), and blow kisses. He's just such a joy and we thank God for him every day.
I hit the halfway point of my pregnancy this Wednesday and I can't believe how quickly it's going. It's amazing how easy it is to forget you're pregnant when you're chasing after a very active toddler. Jason felt Baby Girl bumping around in my tummy the other night. It was wonderful.
I spent this past weekend at another doula training and had a wonderful time! I'm now a Lamaze Labor Support Specialist and on my way to becoming a certified doula! I'm so excited!