Jack is growing so quickly. On Friday he hit the 8 month mark. It's hard to believe this time last year we were just beginning to prepare for our Little Man's arrival - assembling furniture, painting the nursery, putting together the all-important baby registry. I remember buying clothes a year ago that I knew I would need now that, when I bought them seemed soooo big - Jack's now growing out of those clothes!
Jack went to visit with Dr. Hunt, his gastroenterologist, on Friday to follow up with his reflux. Everything looks great as far as the GERD business is concerned. Jack is now 19 lbs, 14 oz and 28.5 inches long. Jason, Dr. Hunt and I decided we'd like to see how Jack does without any reflux medication. As of Saturday, Jack is med free and hopefully, over the course of the next week or so we'll be able to tell if this reflux stuff is behind us.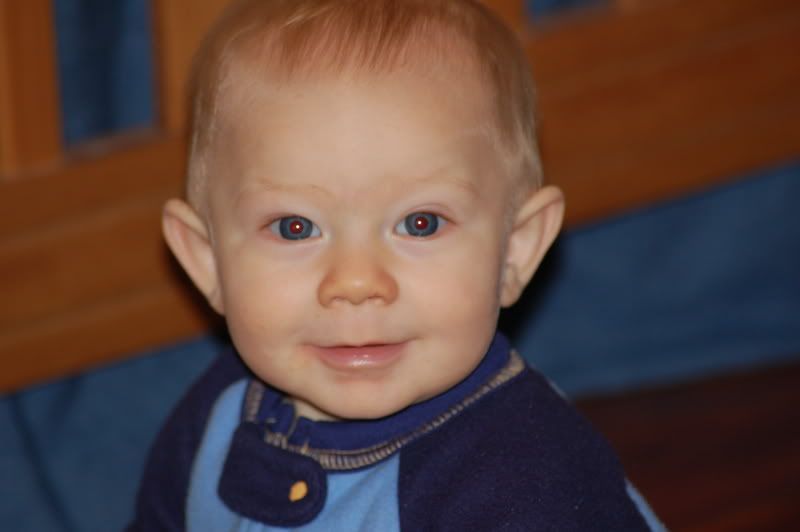 We also had some pretty scary stuff happen on Friday. Jack's Pappaw (Jason's dad) went in to have a fairly routine day surgery procedure done. Long story short, he ended up having an extremely rare complication during the procedure and had a seizure. He was supposed to go home on Friday afternoon but ended up being in the ICU for 2 nights. We're so glad to say that Pappaw is fully recovered and home now. We are so blessed to have God watching over our family like He does.