I can't believe it's been nearly a month since I've posted last. Woah. That's entirely too long! I don't have a good excuse other than being super busy over the holidays. That, and the den/office/playroom is currently construction central and I try to avoid coming in here at all costs.
So, since my last post sooo many things have happened I'm sure I'll leave some things out from sheer oversight. Let's see, we went to see Santa; got a new (to us) car; had Jack's first Christmas Eve, Christmas Day, New Year's Eve, and New Year's Day; we've been sick a couple of times - right now being one of them; and tax season's begun which means we'll see less and less of Daddy between now and April 15. WHEW! Ok, now for the many, many pictures!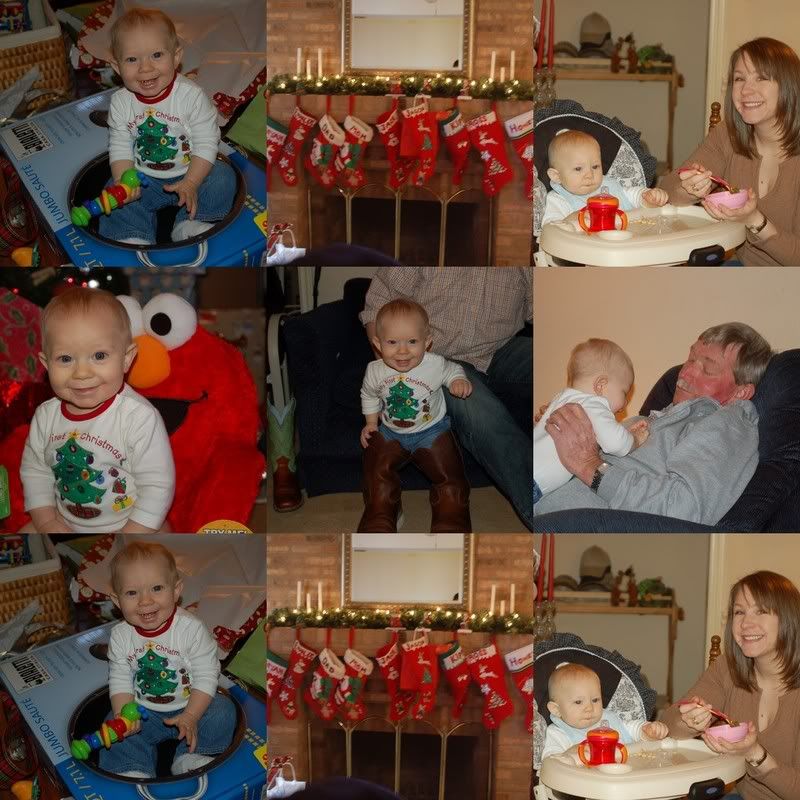 Christmas Day
Checking that cute kid out in the mirror...