Jack got a really fun hot wheels track set for Christmas. We play with it all. the. time. Lately, he's gotten so creative in making his racetracks. Even Caroline loves to play with them.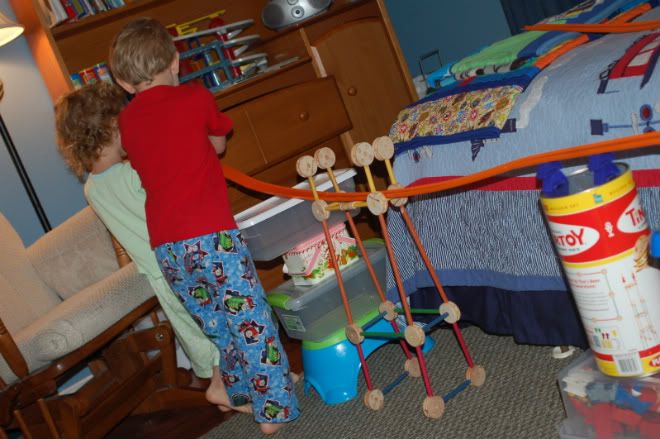 This particular track spans the width of his room. From the dresser to the opposite wall. ZOOM!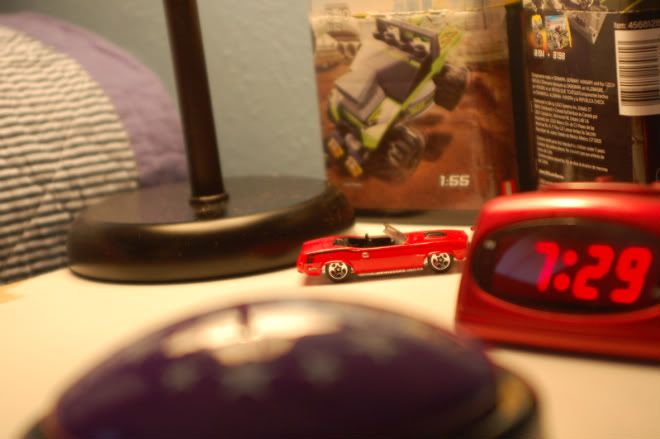 And yes, that's 7:29 AM. Morning. YAWN!