With one week and counting, we've finally completed the nursery! YAY! My mom did a beautiful job of putting together all the bedding and window treatments. It is more gorgeous than I could've imagined! Ahhh, it feels good to have it all done! All we need is a baby...

Here are some pics of the lovely room!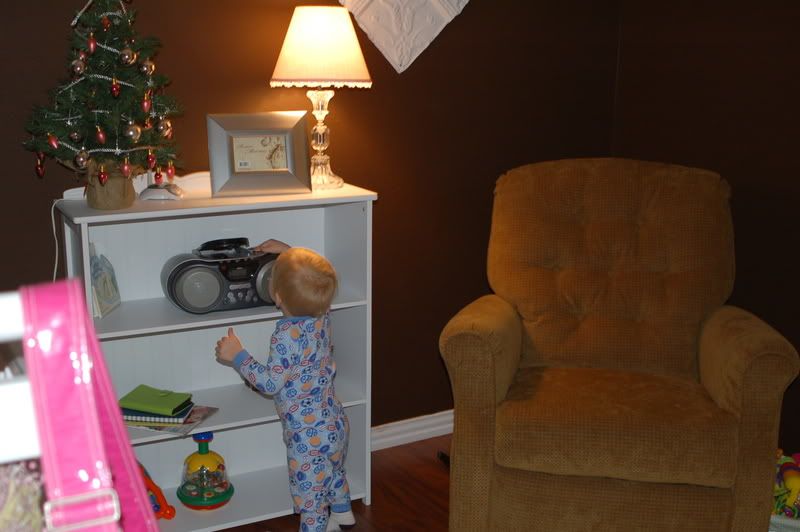 Speaking of which, we thought Friday was "the day". I had a midwife appointment that morning and she checked me (after Jason letting me know that he REALLY wanted to know - I was choosing to forgo the exams) and I was dialated to 4cm, which is what I was when I was admitted to the hospital with Jack. She was certain that she'd see us again over the weekend, if not that night. Well, my contractions really picked up and were coming regularly for nearly 8 hours but not really increasing in intensity. Then, they just STOPPED. Ugh! So, here we sit, no baby yet. Still waiting...