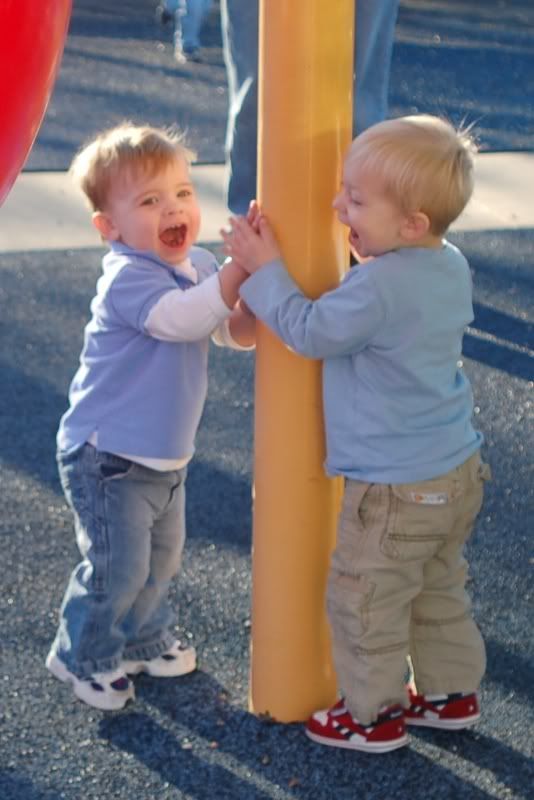 Yesterday was a beautiful day to go to the park. Yaya and I took Jack and Caroline down the street to Bicentennial to let the Jackster blow off some steam and to enjoy being outside on a lovely afternoon. After only minutes of being there I recognized a little boy I had never met before. You see,
Jaxson has his own blog
. Jaxson's dad is a friend of mine from waaaay back - I've known Corey since I was in the 6th grade. I just knew that if I saw Jaxson then his mommy or daddy had to be close by so I surveyed the playground and found his mom, Robyn (who I'd also never met). We've kept up with each others families in recent times by the wonderful world of blogging. I get a peek i
nto Jaxson's world and the Wheats see what's going on in ours. It was really neat to be able to meet Robyn and Jaxson and to see the boys playing together yesterday. They acted like old friends.