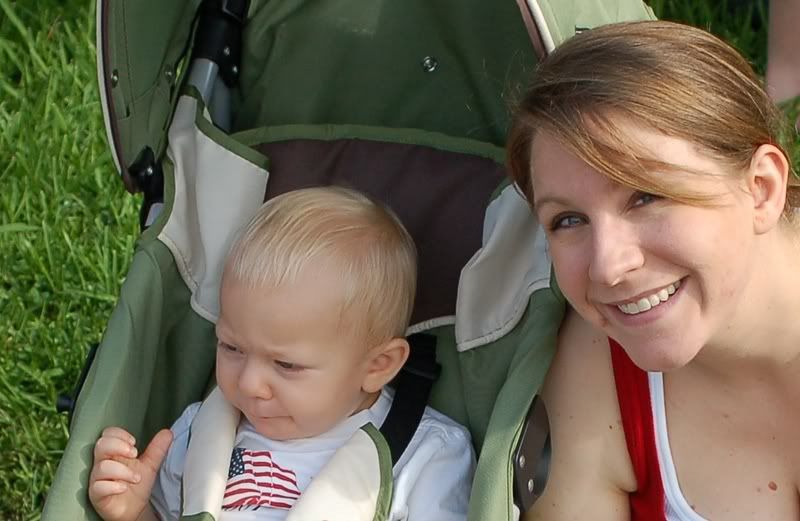 Well, it's taken me a bit to wish everyone a happy 4th! Hey, I'm only 5 days late! We started the day off taking Jack to his very first parade! The Coursey family came with us and we all had so much fun! Jack did get a bit frustrated when he was confined to his stroller when it wasn't moving so Daddy had to take him for a walk and let him get out an run around a bit. He was pretty entertained just looking at his friend Selah and eating cheese crackers though.
After the parade we headed home for a nice nap and then we were off again! The Dearing family hosted a wonderful cookout and Jack got to play with lots of his buddies from our playgroup. The dads got in some good bonding time with the kids and with each other and the moms got to catch up on girl talk!
We spent the evening just hanging around the house. No fireworks for this crew! I'd been a bit under the weather most of the day and all the activity was really starting to take its toll. We put Little Man down to bed and turned in early ourselves - exciting, I know!