We left Casa Maurice around 4:45 am and headed to Casa Coursey to pick up Terry, Erin, and Selah. We piled everyone in our Expedition and headed toward Wichita Falls, where we would eat breakfast. Surely, we thought, Jack will go back to sleep in the car. Nope, not a chance. He stayed awake the whole way to Wichita Falls while Caroline and Selah snoozed just a bit. We stopped for breakfast and we were on our way to meet Erin's dad, Bobby, in Amarillo.
This is where the trip began to get exciting. Jason and Terry had loaded all our stuff on top of the car the night before we left. Unfortunately it wasn't "just right" so the tarp that was wrapped around it began to catch air and blow back. We actually lost count of how many times we had to stop to adjust things - probably about a dozen between Texas and Colorado, at the very least.
Anyway, we stopped for lunch and playtime at McDonald's in Amarillo. Of course, no trip would be complete without a lovely blowout diaper from Caroline, which she so graciously presented us with as we were getting out of the car to go eat. The kids had a chance to play while the dads watched and Erin and I ran over to CVS to get medicine for me because, of course, I was battling the cold of all colds. Ugh. We hit the road again once I had some Sudafed on board and a Breathe Right strip in place. Lovely.
Off through the high plains of west Texas, into New Mexico, and finally to Colorado. We had to stop in Walsenburg to grab groceries for the week and then were off to our mountain home. We finally arrived at the cabin around 9ish with 3 hungry and tired kiddos. Jack and Selah barely napped all day and Caroline had just fallen asleep about 20 minutes before we arrived.
We unloaded the car and groceries, fed the kids a quick supper, gave baths, and put them to bed and quickly followed ourselves. We were exhausted but so glad to be there, finally!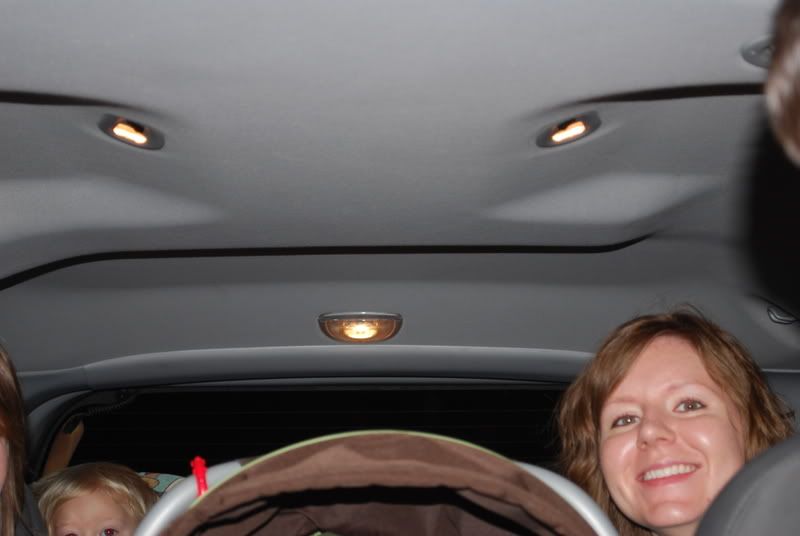 Oh, and I only have two pictures of day one of our trip. Not that it wasn't eventful, it's just that we were in a car for 15 hours with 2 2-year-olds and a 6-month-old... and we couldn't get to the camera. (You're welcome Erin. I knew you'd love to have that picture posted!)