We decided, since we had been in the car for much of Day 3, that we'd "stay close" and head up to the West Peak to hike. Jason and Terry decided they wanted to hike to the top of the peak which Erin and I, clearly, couldn't do with the kiddos. Erin's dad, Bobby, took his car up so we could leave the guys at the mountain and head back to the house after a short hike with the kids. Well, Jack and Selah were NOT AT ALL interested in hiking. They were mad about being in the car again - the "not far" turned into a 45 minute drive to the trailhead - and they just didn't care much about hiking through the woods. Selah and Jack wanted to be carried and were both pretty much big ol' toddler messes. Caroline, of course, slept and wasn't interested in much anything else.
We hiked up to a clearing and had a snack and decided we'd take the kids back to the car (with the guys' help) and head back home. Jason and Terry would stay to continue with their hike. Erin and I went back to the house and hung out around the cabin with the kids for the rest of the day. We expected the guys back late afternoon-ish, by dinner at the latest. Well, dinner time rolled around and we hadn't heard from them. It was 5:00, and then 6:00, and then 6:30 and still no word. Erin and I decided then that if they weren't back by 7:00 then we were heading up to the trailhead. After that, we had no plan, but we were going, nonetheless. Well, at 6:38, we decided we'd waited long enough and we were on our way. We left 3 screaming kids with Bobby and hopped in the Expedition and trucked it up the mountain. We met up with they guys driving down the mountain about 5 minutes away from the trailhead. I rolled down the window and Terry said "We made a mistake". They were beyond exhausted. Jason hopped into our car and Erin hopped in to drive the other car back home so Terry could rest. Long story short, they took a wrong turn, didn't bring enough food and water, and were on the mountain for 8 hours. They were dehydrated, hungry, and all-around not doing well. Erin and I were worried, for good reason, and just thankful to have our husbands back safely. Crazy day.
Before the meltdowns... holding hands!
Views from the meadow... the West Peak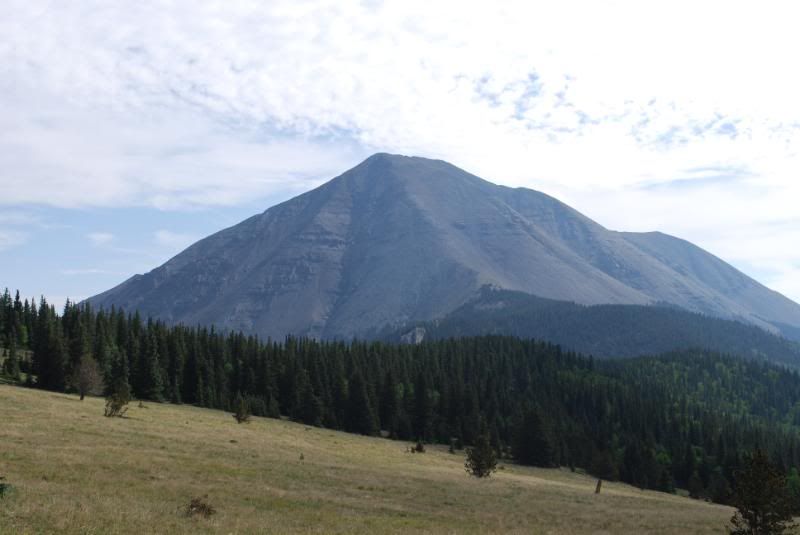 overlooking the valley and mountains beyond
The Coursey Girls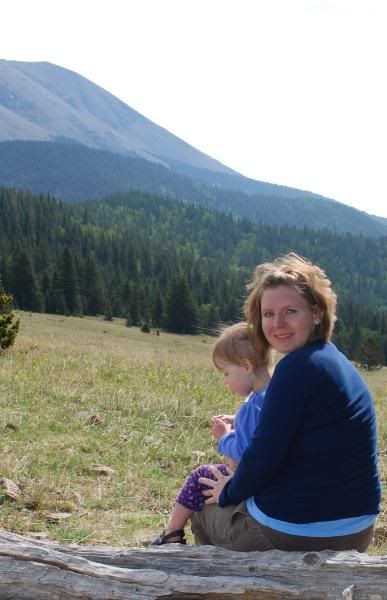 The Maurice Girls... Caroline's sleeping, of course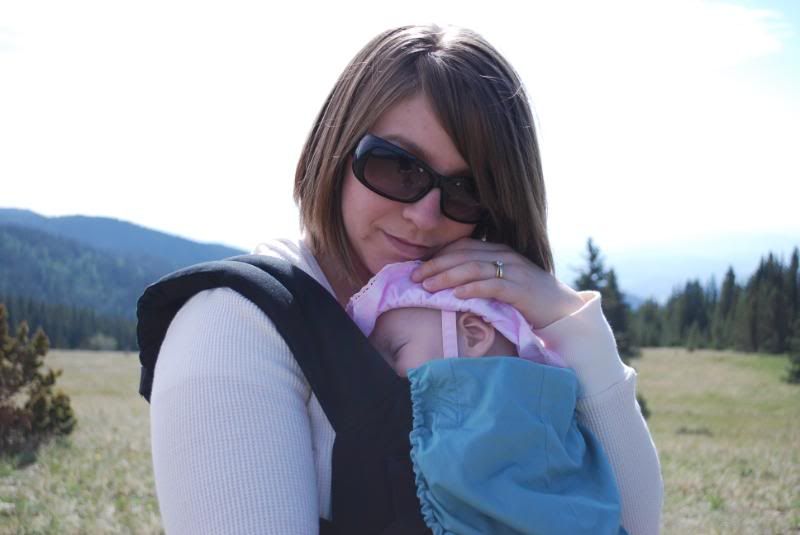 Snacktime!
He's reflecting on the beauty of nature, I'm sure.